Toy Soldiers
Martika
23 hours ago
Little Lies
Fleetwood Mac
23 hours ago
Fame
Irene Cara
23 hours ago
People Are People
Depeche Mode
23 hours ago
One On One
Daryl Hall & John Oates
23 hours ago
'65 Love Affair
Paul Davis
23 hours ago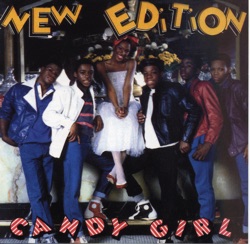 Candy Girl
New Edition
23 hours ago
The Politics of Dancing
Reflex
23 hours ago
Everybody Wants to Rule the World
Tears for Fears
23 hours ago
When Smokey Sings
ABC
23 hours ago
Prikaži više
The Big 80s Station uživo
Playing The Big Hits From The Big City!
The Big 80s Station is an online radio channel that live streams globally and 24/7 the greatest hits that defined the 80s, selected by radio personalities from that decade. The channel is part of Big Sticks Broadcasting Corporation, a NY based media consultant for radio.
Frekvencije The Big 80s Station
New York City: Online
Najbolje pjesme
Posljednjih 7 dana:
1. Kev Masih - Big 80s
2. Devo - Whip It
3. Modern English - I Melt With You
4. Jane Child - Don't Wanna Fall In Love
5. M - Pop Muzik
6. Reflex - The Politics of Dancing
7. Gary Numan - Cars
8. Thompson Twins - Doctor! Doctor!
9. Thompson Twins - Hold Me Now
10. Thomas Dolby - She Blinded Me With Science
Posljednjih 30 dana:
1. Kev Masih - Big 80s
2. M - Pop Muzik
3. Jane Child - Don't Wanna Fall In Love
4. Nu Shooz - Point of No Return
5. Real Life - Send Me an Angel
6. Level 42 - Something About You
7. Scritti Politti - Perfect Way
8. ABC - Poison Arrow
9. A Flock of Seagulls - I Ran (So Far Away)
10. Erasure - Chains of Love
Kontakti
Društvene mreže
Podijeli
Komentari