Kiss On My List
Daryl Hall & John Oates
23 hours ago
Refugee
Tom Petty & The Heartbreakers
23 hours ago
Sweet Love
Anita Baker
23 hours ago
Good Thing
Fine Young Cannibals
23 hours ago
What Have I Done To Deserve This? (with Dusty Springfield) [2001 Remaster]
Pet Shop Boys
23 hours ago
Shout
Tears for Fears
23 hours ago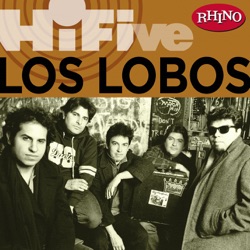 La Bamba
Los Lobos
23 hours ago
I Do Love You
G.Q.
23 hours ago
Perfect Way
Scritti Politti
23 hours ago
Bette Davis Eyes
Kim Carnes
23 hours ago
Prikaži više
The Big 80s Station uživo
Playing The Big Hits From The Big City!
The Big 80s Station is an online radio channel that live streams globally and 24/7 the greatest hits that defined the 80s, selected by radio personalities from that decade. The channel is part of Big Sticks Broadcasting Corporation, a NY based media consultant for radio.
Frekvencije The Big 80s Station
New York City: Online
Najbolje pjesme
Posljednjih 7 dana:
1. ABC - The Look of Love
2. Taco - Puttin' On The Ritz
3. Soft Cell - Tainted Love / Where Did Our Love Go?
4. Thompson Twins - Lay Your Hands on Me
5. Depeche Mode - People Are People
6. Modern English - I Melt With You
7. Depeche Mode - Enjoy the Silence
8. New Order - Bizarre Love Triangle
9. Thomas Dolby - She Blinded Me With Science
10. A Flock of Seagulls - I Ran (So Far Away)
Posljednjih 30 dana:
1. Depeche Mode - People Are People
2. Modern English - I Melt With You
3. Taco - Puttin' On The Ritz
4. ABC - The Look of Love
5. Nena - 99 Luftballons
6. Escape Club - Wild Wild West
7. Naked Eyes - Promises Promises
8. Corey Hart - Sunglasses at Night
9. A Flock of Seagulls - I Ran (So Far Away)
10. Level 42 - Something About You
Kontakti
Društvene mreže
Podijeli
Komentari